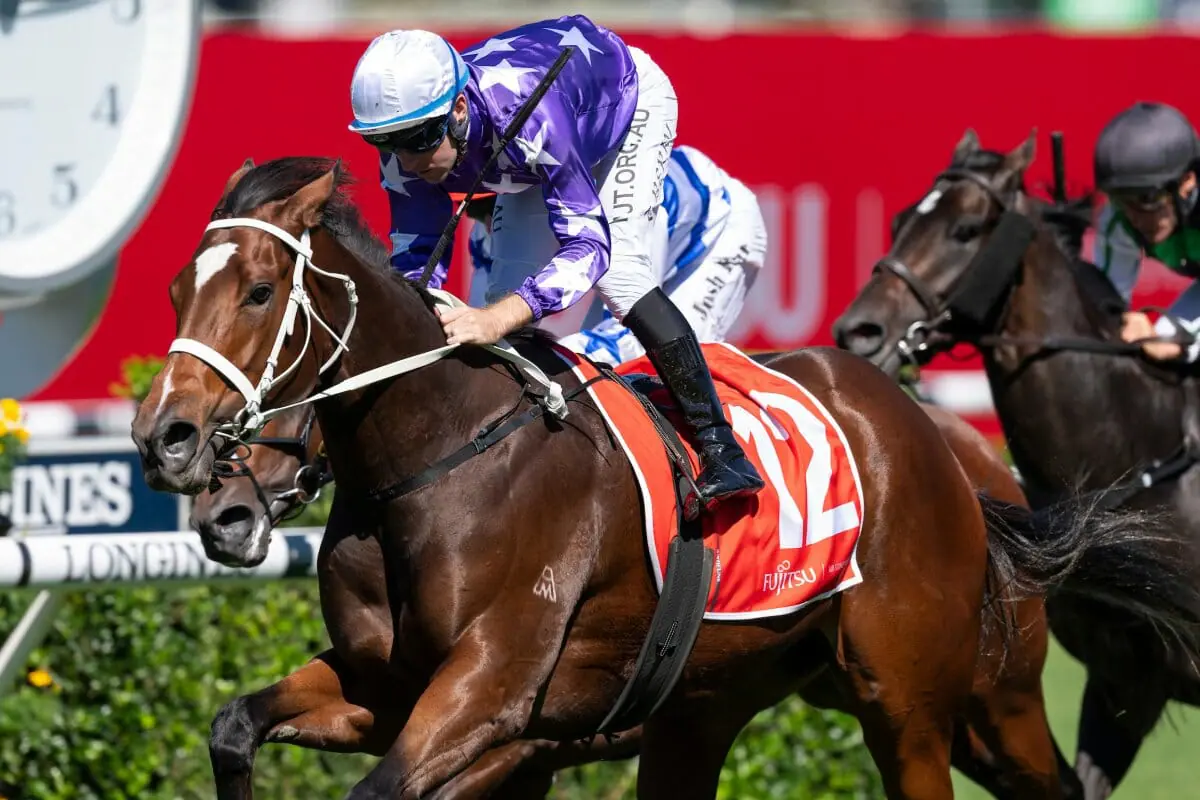 04 Sep

Amarina Farm Grduate Sells For $1.46m

Katsumi Yoshida of Japan's famed Northern Farm is the proud new owner of the Zoustar mare after a hotly contested auction.

The sale of the mare was delayed until 6pm (AEST) after technical difficulties on the Magic Millions Online platform prevented bidding over the final moments.

Auctioneer David Chester was then called up to auction the mare with the affected parties all afforded the opportunity to bid either online or via telephone. When Chester's gavel fell it was Yoshida's $1.46 million bid that was successful.

A former member of the all conquering Chris Waller stable, Kiku was presented for sale by Glenesk Thoroughbreds on behalf of Denise Martin's Star Thoroughbreds.

"We were mindful it was a very difficult period," Martin noted. "But the situation was handled really professionally by Magic Millions and we are delighted with the end result."

"I'm thrilled that Mr Yoshida was able to buy her. It is a wonderful result for everyone. I couldn't be more thrilled to see Kiku going to such a prestigious operation."

"On behalf of the ownership group I must thank those involved from Jon Freyer to Mr Yoshida the price was really wonderful."

"It was very much worth the wait," Martin added.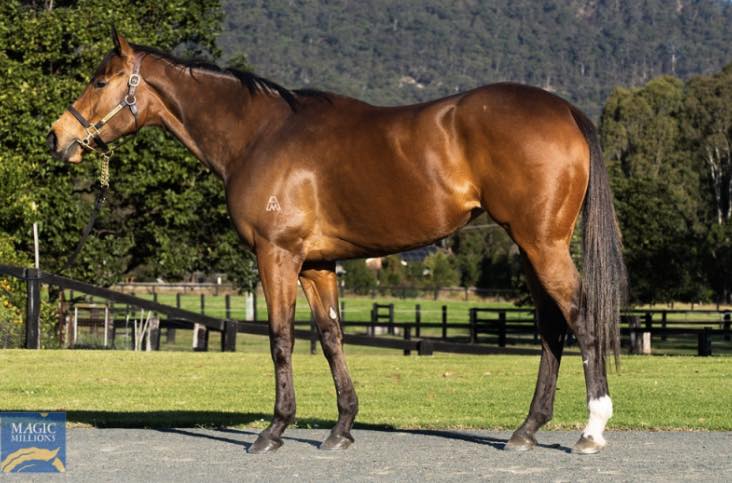 The successful syndication operator said today's result added another chapter of success for Star with filly purchases from the Gold Coast.
"We've had tremendous success with the mares we've had that were purchased from Magic Millions – including Driefontein, Foxplay, Invincibella and now Kiku and we're got others still racing including Espiona and Olentia."
Magic Millions Managing Director Barry Bowditch thanked the connections of Kiku for the opportunity to offer her to prospective buyers.
"Denise is such a wonderful friend of Magic Millions and we thank her and her syndicate of owners," Bowditch said. "There were a number of parties who were keen to secure her as an elite breeding prospect."
"In the end we were delighted to realise a price of $1.46 million."
"Obviously we were disappointed that the system failed during the final minutes of the online auction and we must thank all the affected parties for their understanding."
Kiku, a multiple group winner, was originally purchased by Star Thoroughbreds and Randwick Bloodstock for $300,000 from the Gold Coast Yearling Sale draft of Amarina Farm. On the track she earned her connections over $1.24 million.
Copy: Magic Millions